Steve and I met up as usual for our weekly sorte on the the river; Steve was on the water when I arrived but came in to help me set up we did a mod to the Goose in the form of a cable tie (more later).
Off we paddled into the bay steve and I tied off to bouys and ledgering with week old rag the crabs loved 'em! We fished here for about an hour then went down river to one of our favourite marks both on float gear and bread for the mullet been there awhile me backed in to a mud bank steve at anchor fish all over the place but not on our hooks.
After about an hour I connected and shouted "I'm on" Steve paddled over in time to help me land a very nice Bass my personal best duely photographed and released.
Fished another hour and decided to go up river to another favourite mark arrived there to find fuel oil on the water but we fished me in my normal spot and Steve in his I could see the fish swirling but nothing I heard Steve shout an explietive look around to find stev bent backwards with a fish under a boat we thought it might of been caught up on the boats rudder but that was in the mud all of a suden the fish decided to make a run for it it was quite funny steve with his rod over his shoulder saying my rod is in the was (his other rod) and cant steer it well we sorted our selfs out me net in hand and Steve landed another fine MUllet.
We looked at each other and agreed we had had a fantastic day and homeward bound it was.
The river was like a mirror no wind and the sun nearly broke through.
Safely ashore chewed the rag with and old boy with a pram dingy about the demise of the fish loaded up and headed off home well pleased with the trip.
Thanks Steve.
Dave
KFF
[img]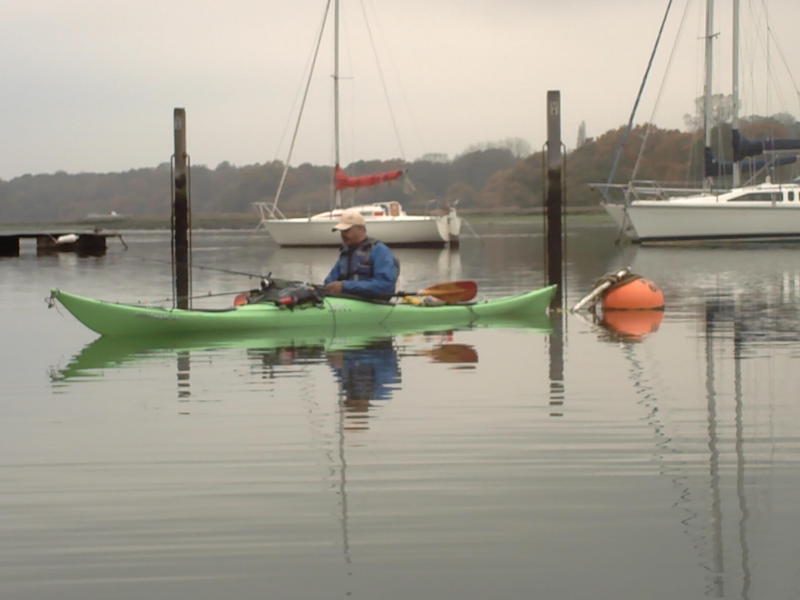 [/img]
nice report and pic there looks like you had cracking day for it


---
Permissions in this forum:
You
cannot
reply to topics in this forum